The National Center for Expertise organized sanitary facilities and disinfection teams in the Turkestan region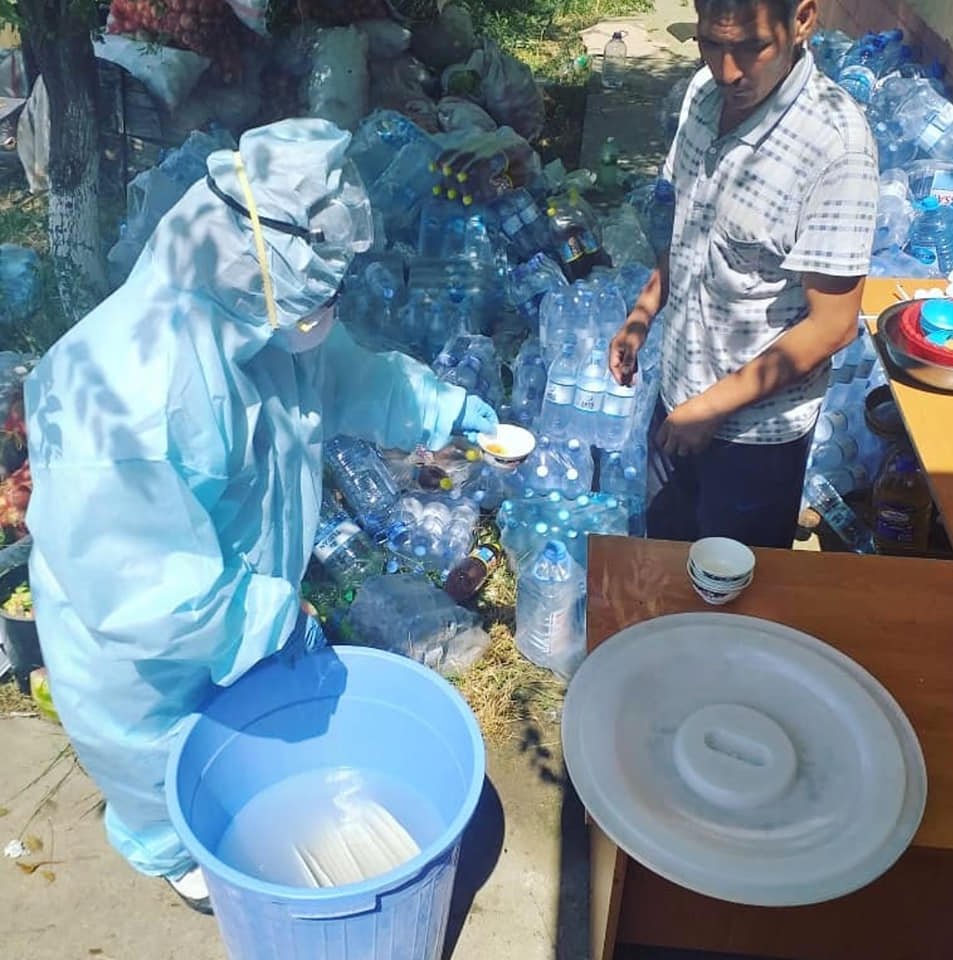 26.06.2019
National Center of Expertise "KKKBTU of the Ministry of Health of the Republic of Kazakhstan regarding the emergency situation that occurred on June 24, 2019 as a result of explosions in the military unit of the city of Arys of the Turkestan region, the following reports.

A branch of the NCE in the Turkestan region organized a mobile express laboratory, formed 2 teams of specialists from the sanitary-hygienic, bacteriological and radiological laboratories.

At the same time, instruments and consumables for laboratory tests have been prepared for the study of water, soil, air. About 150 experts of the NCE in order to prevent food poisoning regularly check the quality of food products, drinking water according to the requirements of sanitary rules. Also, the sanitary condition of the facilities where the evacuees live is monitored.

To date, 23 points have been deployed in the Turkestan region, an additional 23 points have been organized in the city of Shymkent.

In connection with the emergency, the Disinfection Center in the Turkestan region is also connected to the work. The Center for Preventive Disinfection Measures organized 24 teams. These brigades are located in the following settlements: Turkestan-3, Shymkent-4, Ordabasy district-3, Kazygurt district-3, Otyrarsky district-3, Saryagash district-3, Shardara district-3.

48 disinfectors were involved, which are fully provided with work clothing, necessary equipment and preparations.

At the moment, all necessary measures are being taken by disinfectors: tableware is being processed in all catering units, all toilets are being processed.

Specialists of the branch in the Turkestan region assisted in the evacuation of employees of the regional branch of the central AEC in Arys to Shymkent and Ordabasy district.

In addition, employees of all regional branches and the central office of the National Center for Expertise transferred one-day wages to assist their colleagues from Arys.