As in the rear house in East Kazakhstan, bacteriological studies were carried out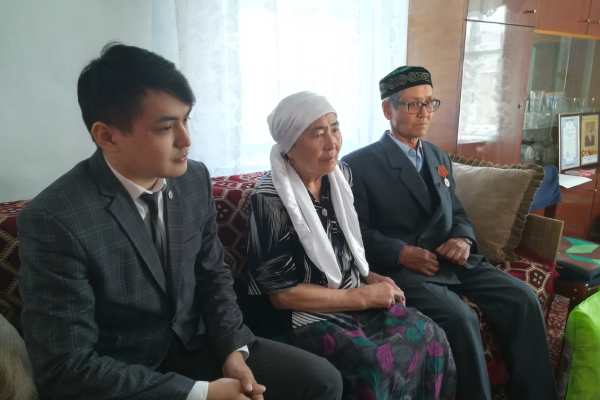 07.05.2019
Engilis Kasymkhanov from the village of Ayyrtau, Ulansky district, 82 years old, reports correspondent Ustinka LIVE. All his life he worked for the good of the motherland. And today his merits have not been forgotten.
On the eve of Victory Day, employees of the National Center for Expertise, as well as doctors of the sanitary-epidemiological service, visited the pensioner and his wife, with whom they had lived together for more than 50 years.
- I always loved this holiday. In Soviet times, I always went to parades, "says Engilis Kasymkhanov. - Now parades are not held ... Yes, and there is no one to celebrate ...
The guests congratulated the veteran on the upcoming holiday and handed mementos, and then demonstrated the operation of modern appliances.
"We have an express analyzer, HY-LITE," says the doctor of the sanitary-epidemiological service of the bacteriological laboratory.
- It determines the total microbial number of the product. Use it to check fruits, sweets, meat and other prepared meals. The advantage of this device is that it can determine the contamination of the product in a few minutes.
In addition, using a special device in the Kasymkhanov's house, air temperature and pressure were measured. According to the data obtained, all indicators are within normal limits. Pensioners, however, did not complain about this, they only said that there was no drinking water in Ayyrtau. Only salty. And for that you need to go far. We hope that the authorities will find a way to fix this.