A single interactive platform for training and discussion of food safety issues was organized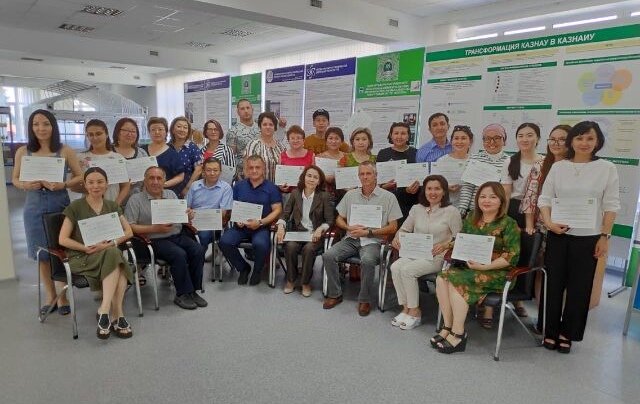 12.07.2019
The Committee for Quality and Safety Control of Goods and Services of the Ministry of Health of the Republic of Kazakhstan, together with the National Center for Expertise, conducted training on topical issues of food safety, where domestic producers, representatives of state bodies and higher educational institutions took part.

This project was supported by the Asian Development Bank as part of the project "Strengthening International Food Safety Standards in Agricultural and Industrial Chains of the Member Countries of the Central Asian Regional Economic Cooperation".

To conduct such training, the organizers invited an international food safety expert, Mr. Frederick Mans.

During the training, the participants touched upon the basic issues of sanitary-hygienic and production standards, taking into account the technological process and the principles of HACCP, designing enterprises. The HACCP concept is based on a systematic approach to identifying and assessing hazards, defining methods and controls.

Also, the training addressed the identification of hazardous factors at food facilities, the establishment of critical control points and preventive measures, the introduction of a verification system. HACCP is a worldwide recognized food safety technique. The main motivation for the introduction of HACCP for Kazakhstani enterprises is the requirement of TS ТС 021/2011 "On food safety", according to which the manufacturer should develop, implement and maintain procedures based on HACCP principles, increasing the competitiveness of products.

Checklists for inspections, laboratory control during inspections for microbiological, chemical, physical hazards were reviewed and analyzed.

In addition, practical training was conducted with a visit to the enterprises - the trading company Danone, the sanatorium "Almaty" and the shopping center Metro.

In the process of training, a single dialogue platform was organized for the exchange of views between representatives of government bodies that exercise control and supervision of food facilities, laboratory service specialists, domestic producers and employees of higher educational institutions.

In conclusion, participants noted that this format of training is informative and relevant. In addition, in November of the current year, a practical part is planned to introduce the HACCP system and conduct laboratory control directly at the production site.