How to identify dangerous infections and check food products, experts of the Almaty laboratory showed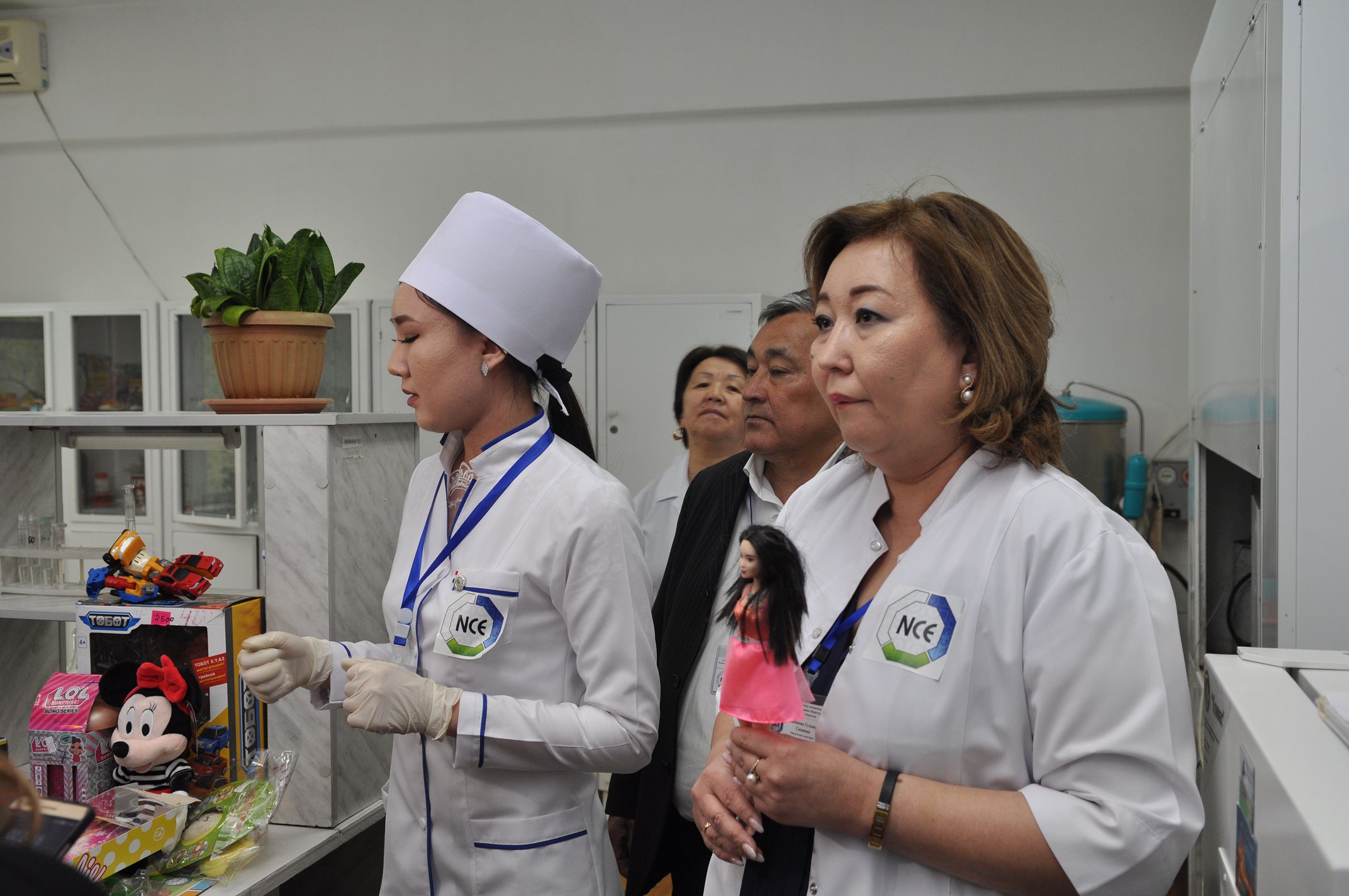 11.04.2019
On April 11, 2019, the National Center for Expertise under the Committee for Public Health Protection of the Ministry of Health of the Republic of Kazakhstan held a press tour on the basis of the Almaty laboratory, during which journalists were shown how the sanitary and epidemiological welfare of Kazakhstanis is ensured.

First of all, media representatives visited the virology laboratory. Experts have shown how studies of blood samples for rubella and measles are conducted. Blood samples come to this laboratory from city clinics and infectious diseases hospitals. After the initial treatment, experts conduct studies by enzyme immunoassay. Results are issued the same day.

In 2018, the NCE laboratory received 635 suspected measles samples, of which 80% were positive. At the end of the same year and at the beginning of 2019, there was an increase in the incidence of measles. Since the beginning of 2019, the number of cases of measles suspects in Kazakhstan amounted to 5106, of which 4311 (85%) samples were positive. In the city of Nur-Sultan in the virology laboratory, specialists conducted a molecular - genetic study of measles viruses. Such a study identifies endemic strains and differentiates imported cases. So, it was determined that measles virus strains belong to the highly pathogenic genetic line of Kabul and Niger.

For reference: Only last year, virological laboratories conducted studies on: enterovirus, rotavirus infections, flu and SARS. A total of 1201 samples were examined for a group of enterovirus infections, 49 strains were isolated from them (Poliovirus 1type-1, poliovirus 3 type-1, Koksaki B-35, ECHO-3, non-typable-9). (Data for the republic).

In the bacteriological laboratory, experts told how the examination of semi-finished meat products and studies for meningococcal infection are carried out. These processes take place in a closed box in stages. According to bacteriologists, such studies take all day, and sometimes more.

For reference: In 2018, the following positive results were revealed by bacteriologists in food products: Salmonella-58, Staphylococcus S.aureus - 79, pathogenic including Listeria L. Monocytogenes - 33. Also, among inappropriate samples were actual findings on the residual amount of antibiotics in meat products - 13 samples, GMOs (soy meat, soy milk) - 2 samples, animal DNA - 143 samples. (Data for the republic).

In the three months since the beginning of this year, 142 identification studies on the DNA content of animals were conducted at the Almaty laboratory, of which 99 samples revealed inconsistencies. So, in 77 samples of canned meat, soy DNA was found instead of meat. In a number of other products (sausages, dumplings, meatballs, minced meat), pork and chicken DNA were found. In the laboratories of NCE, 125 samples of species-specific DNA fragments were detected, the presence of which indicates the presence of components of animal tissues of a certain species in it, not declared by the manufacturer in the product labeling. This fact indicates a mismatch in the species composition of meat declared on the label with the actual.

As everyone knows, in 2018 there were cases of meningococcal infection in the country. So, in the bacteriological laboratories of the NCE 63 574 analyzes were studied, of which 67 with a positive result, including 26 positive in the city of Almaty.

Another point of visit was the sanitary and hygienic laboratory. Here, toxicologists have demonstrated studies that show whether heavy metals or not are in toys (lead, cadmium, arsenic, chromium). It takes 30 minutes, and the results of the examination can be obtained immediately.

Last year, 413 studies were conducted in Almaty for compliance with the technical regulation "On the safety of toys", of which 309 samples were inappropriate.

For reference: Last year, sanitary-hygienic laboratories revealed: falsification of milk fat with vegetable oils in dairy and fat-and-oil products - 106 samples, flour fortification (zinc, iron) - 68 samples (Data for the republic).

It should be noted that the republican state enterprise "National Center for Expertise" of the Public Health Protection Committee of the Ministry of Health of the Republic of Kazakhstan has 16 branches in the regions, 183 city and district departments, as well as four disinfection centers. Branches are accredited to international standards.

The equipment and laboratories available at the center make it possible to carry out high-quality examinations and analyzes on food products, water, atmospheric air and air of the working area, toys, bacterial and viral infections (acute respiratory viral infections, influenza, measles, rubella, hepatitis, meningitis and intestinal infections), etc. d.

In addition, in 16 laboratories organized departments of high-tech research. These departments are equipped with 146 highly sensitive instruments, on which more in-depth, high-precision laboratory studies of food products are carried out.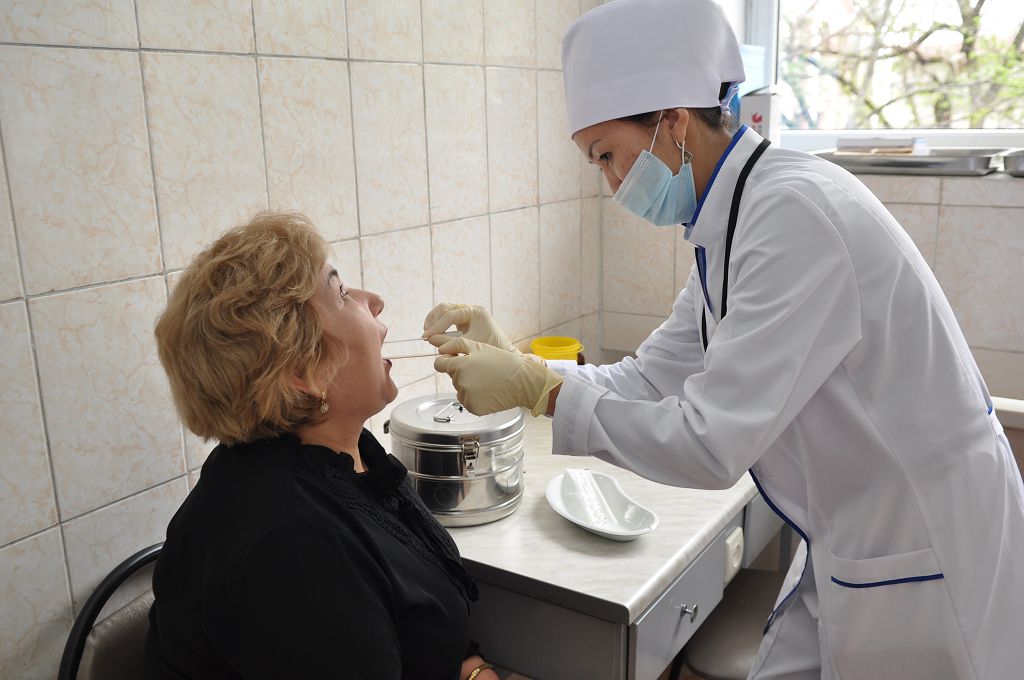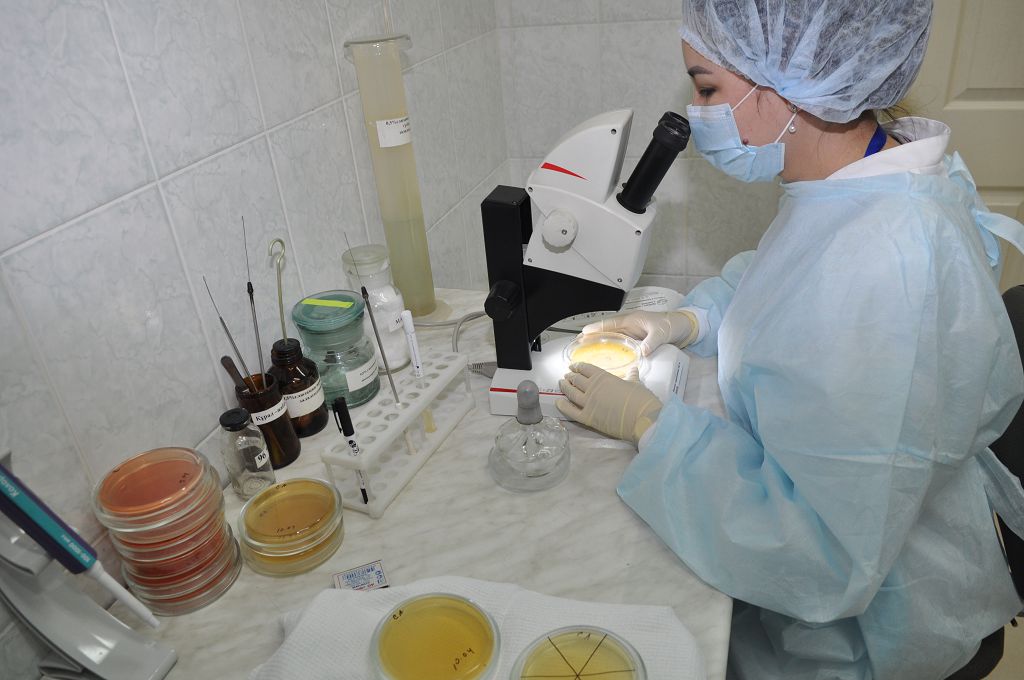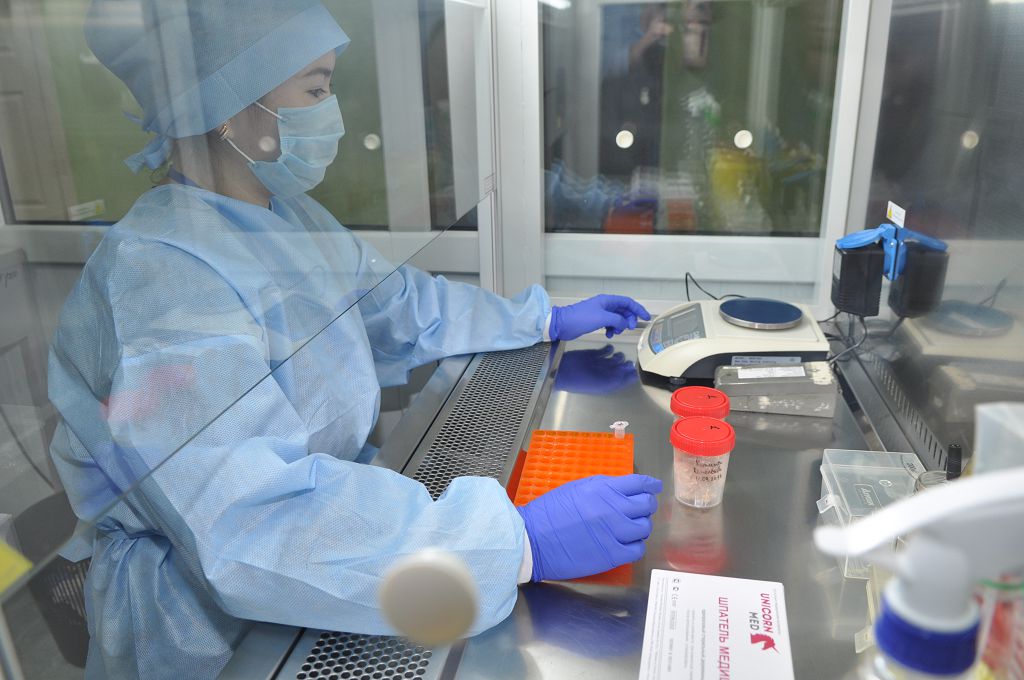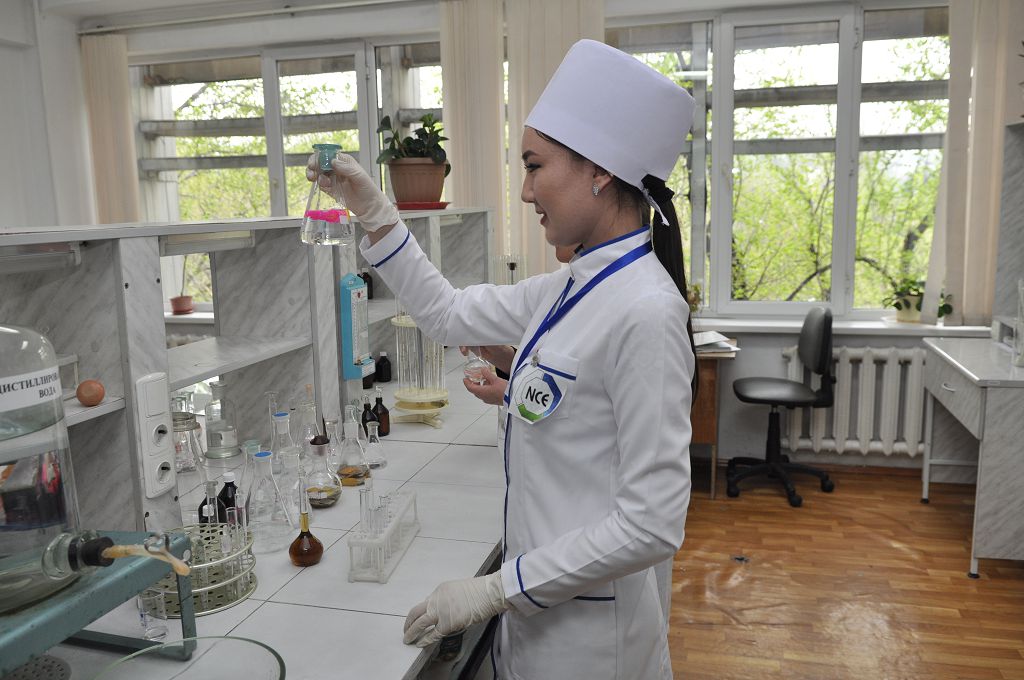 PHOTOGALLERY